Spring 2018 Anime Line Up officially ended. With the Summer Line Up starting to show its heat, I remember the fresh taste of the Spring.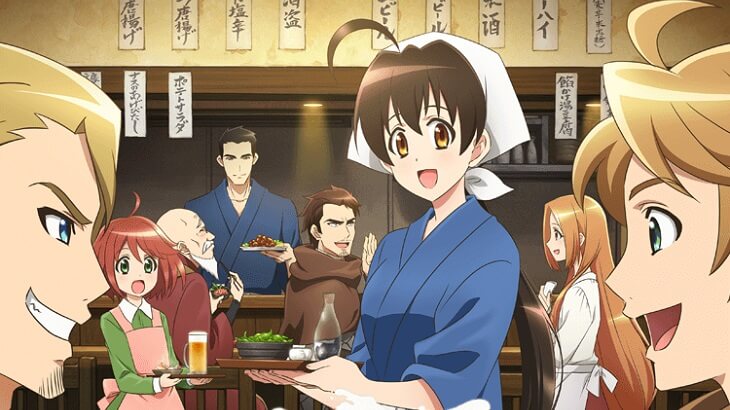 My Spring Queue consisted of the following anime:
Today's Menu for the Emiya Family
Food Wars: The Third Plate
Kakuriyo: Bed & Breakfast for Spirits
Golden Kamuy
Yotsuiro Biyori
Isekai Izakaya: Japanese Food from Another World
Hinamatsuri
Wotakoi: Love is Hard for an Otaku
Cardcaptor Sakura: Clear Card
My Hero Academia Season 3
Before I knew it, eight out of ten were anime that somehow highlighted food if not focused on it. By the end of the season, I think I gained weight. Haha!
Watching food in anime makes it really appetizing. You'll know what I'm talking about if you have at least seen a Studio Ghibli film.
As I watch Food Wars, I make sure it is during my lunch break when I'm eating already so I don't feel the urge to eat again just to satisfy my cravings. That goes for anime revolving around food such Isekai Izekaya, Yotsuiro Biyori, Menu for the Emiya Family, and Kakuriyo.
What about Golden Kamuy, Hinamatsuri and Cardcaptor Sakura Clear Card?
While these animes weren't food focused shows, there are a lot of scenes where they put the food in the spotlight. Hina with caviar eggs, Sugimoto with their
game, and Sakura with her bento lunch preparations as an example. Again, it made me hungry.
My Summer Anime Queue is getting longer, and
I do hope it makes me want to move around after all the food Spring Anime Line Up made me ate. *looks at Free! as an inspiration to swim this summer  a
lot*.
Did you have a good Spring Anime Line Up too?